The PIPE Program (Progress, Insight & Performance Education), is a collaboration between Chicago Minority Supplier Development Council and the University of Phoenix. Aramark is a 2020-2022 Presenting Sponsor of this eight-week, advanced business management program that saves time and improves company performance.
2020-2022 PRESENTING SPONSOR
Participants must be employed by a company certified as a Minority Business Enterprise (MBE) through the National Minority Supplier Development Council (NMSDC), City of Chicago, Cook County, the State of Illinois Business Enterprise Program (BEP), or certified as a Disadvantaged Business Enterprise (DBE). The PIPE Program is recommended for officers or key employees who would benefit from sharpening their business skills. The courses are designed for individuals who already have basic business knowledge and experience.
Companies may only send individuals meeting all participant eligibility requirements.
Business owner must have at least three (3) years of experience developing/operating their company.

Company must have annual revenue. between $300,000 and $50,000,000 (USD)

Company must employ at least three (3) full or part-time employees.
Class sessions will be held virtually as we recover from the impact of COVID-19. The Program cost is $2,500 per participant and early bird applications are being accepted for scholarship consideration once the application period opens (one participant per company). Please click on this LINK and fill out the application to be considered. Space is limited and registration closes when capacity is reached.
The PIPE Program helps drive the supplier diversity goals of ChicagoMSDC corporate members, as witnessed by Aramark, our presenting sponsor. In the blog link HERE, Aramark shares the history of their purchasing power and ChicagoMSDC engagement with the PIPE Program. The blog is sprinkled with testimonials from a few of the scholarship recipients who were graduates of the PIPE Program. We are grateful to Aramark for the partnership, promotion, and look forward to their sponsorship continuance in 2022.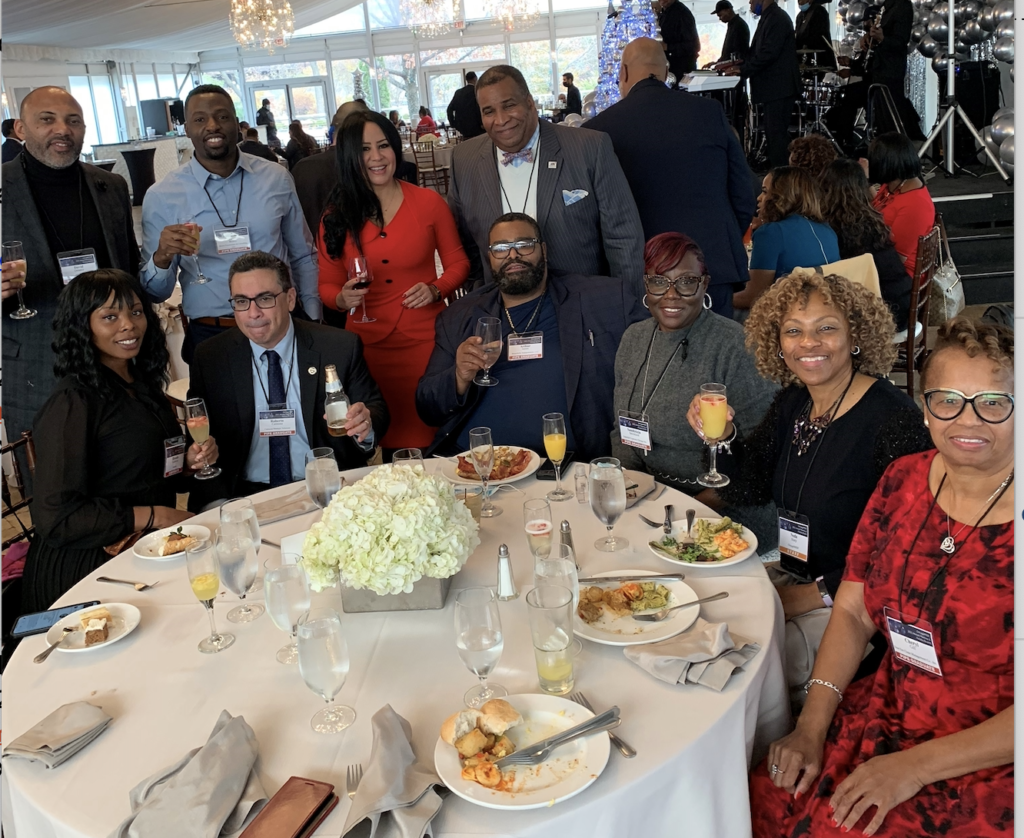 Local participants of Cohort 4 celebrating at the ChicagoMSDC 2021 Holiday Brunch.
Cohort 4 participant and ChicagoMSDC Certified MBE Roberto Carmona.
Cohort 4 – Virtual Class #6.